Machinery
OUR MACHINERY COVERS A VARIETY OF DIFFERENT SECTORS FOR ALL JOBS
FLAIL MOWERS
Designed for the full range of topping and mowing tasks, from thick dense rushes to fine topping of parkland, the FM series Flail Mowers can tackle anything thrown at them with options to suit every user. Extremely robust build with fine attention to detail ensures these mowers withstand years of use and known to become 'The Professionals Choice'
Available in 1.2m (4') and 1.5m(5') cut widths.
View Flail Mowers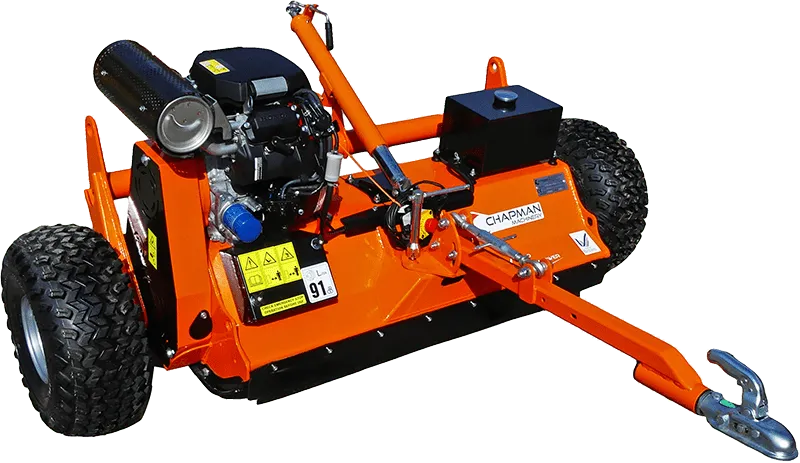 PADDOCK CLEANERS
The PC120 Paddock Cleaner is a 1.2m working width Paddock Sweeper, designed for effortless paddock maintenance.
The PC120 is a self-powered towed unit for use behind almost any vehicle equipped with a 50mm ball or pin hitch. Sweeping up leaves, dung and other debris can be a tedious task by hand, the PC120 makes a strenuous maintenance task quick and simple, keeping your paddock clean and healthy.
View Paddock Cleaners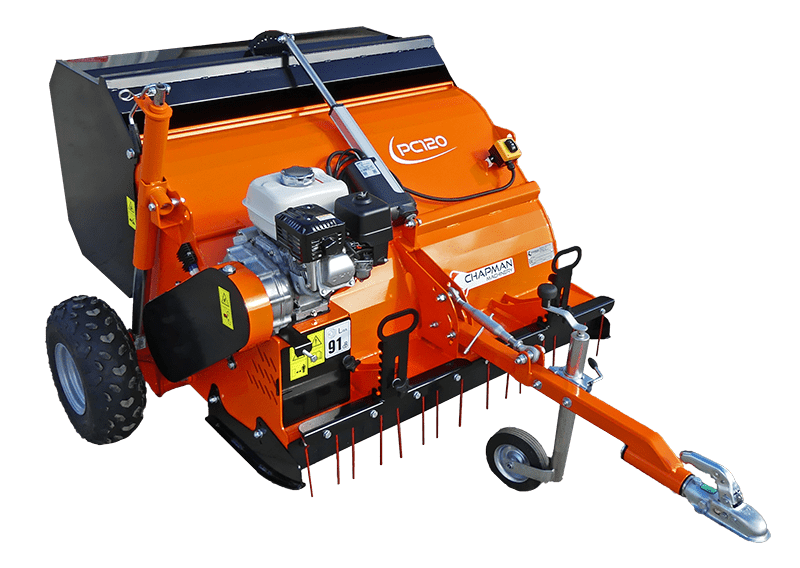 TINE HARROW
The TH200 is the latest in the range of time saving, innovative equipment from Chapman Machinery.
The TH200 is a trailed ATV/UTV Tine Harrow with electric lift for easy lowering/raising of the wheels for when the harrow is in use. A 2.0m working width and heavy duty fixed spring tines on a steel frame give the TH200 exceptional performance in levelling, aerating & scarifying surfaces allowing for a healthier paddock or field.
View Tine Harrow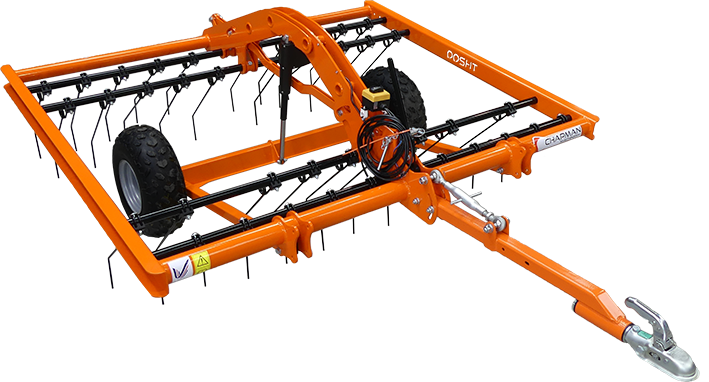 ARENA LEVELLER
The MG250 Arena Leveller is the perfect tool for levelling and grading all types of equestrian riding surface. Designed for ease of use and robust build, the MG250 will restore and maintain a top quality riding surface quickly and easily.
Available in towed and 3-point linkage models.
View Arena Leveller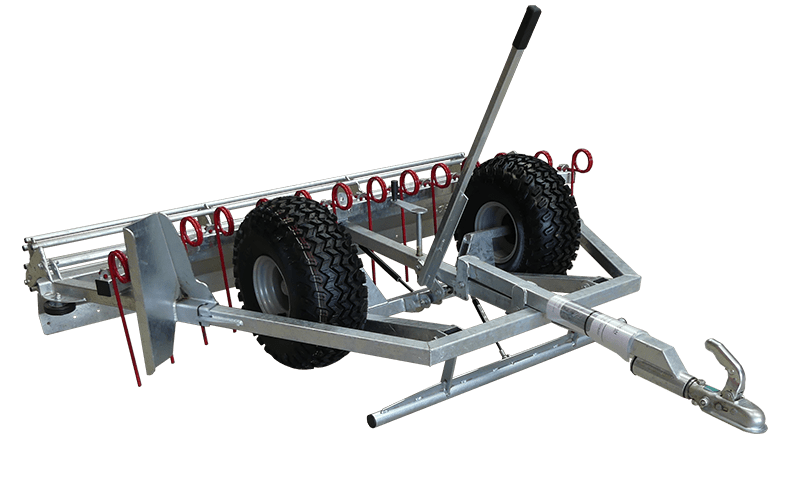 BALE TRANSPORTER
The BT500 Round Bale Transporter / Trailer is a simple yet robust tool for the transportation of round baled feed such as hay, straw or silage to wet ground beyond the reach of a conventional loader or tractor, or where a loader / tractor is not available.
Available in single and twin axle models.
View Bale Transporters