"Travel easily over rough or wet ground"
Designed to load and unload the bale quickly and easily using an electric winch & remote control.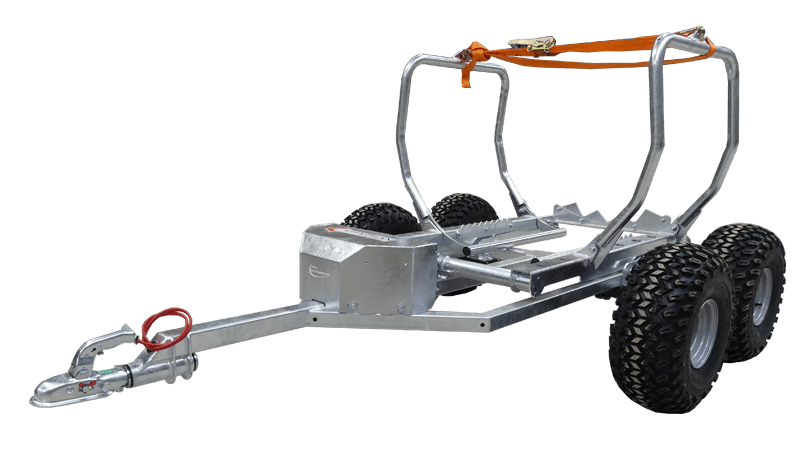 The BT500 Bale Trailer is a fantastic tool for moving round bales of hay or silage where a tractor is not available or if the ground is too wet for such a heavy machine.
Robust galvanised steel chassis
Electric loading/unloading winch as standard
Large 2000lbs max bale weight
2 year warranty
Twin Axle Configuration
Hand Built in the UK
Go where others cannot
Designed for use behind an ATV, UTV or 4×4 (off-road only) the low ground pressure and relatively lightweight of the BT500 allows it to travel easily over rough or wet ground with its twin axle configuration for feeding out-wintered stock.
The BT500 can also be utilised on smallholdings and in equestrian yards where a tractor is not available, allowing round bales to be used in place of small square bales at a considerable cost saving.
Innovative Design
The BT500 features an electric winch for loading and unloading the bale as standard, along with remote control. This allows even the heaviest bales to be loaded with ease and makes hitching and un-hitching the bale transporter quick and easy with just one small electrical plug connection to be made.
The innovative design of the BT500 round bale transporter means that the cradle arms automatically grip the bale as it is reversed up to it for loading, with only 1 small ratchet strap to be attached before the bale can be loaded securely and safely using the remote winch control.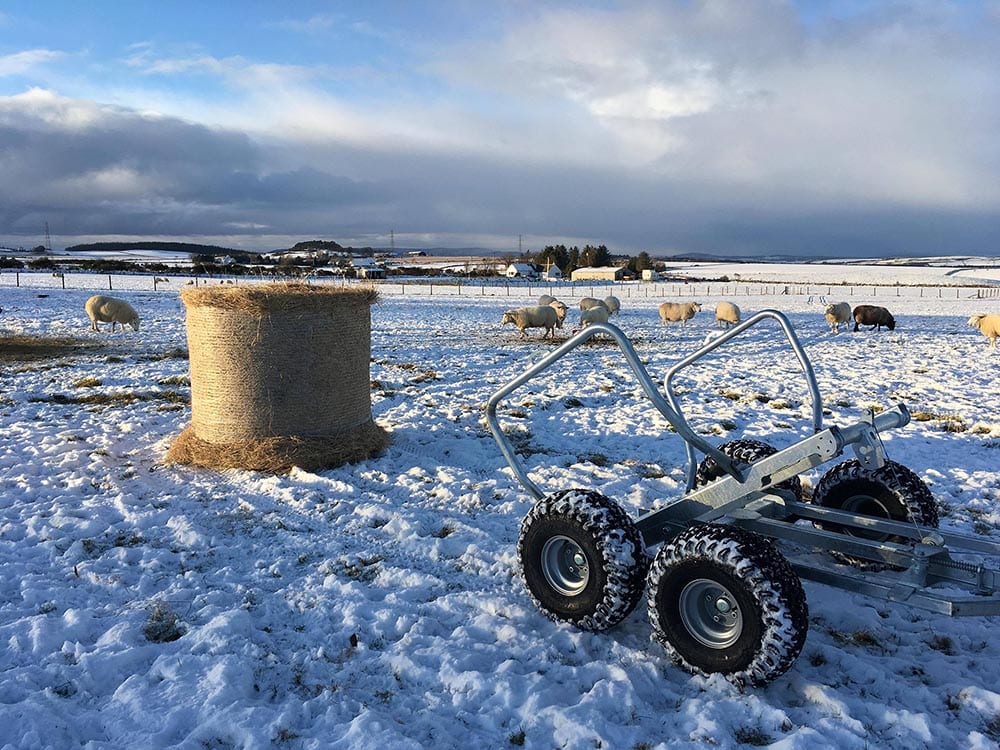 Heavy Duty Build You Can Rely On
The BT500 is Hand Built in the UK to exceptionally high standards to be heavy duty and for a long working life.
The BT500 features a robust steel chassis that is fully hot dipped galvanised, designed to take the heaviest hay bales up to a maximum of 2000lbs.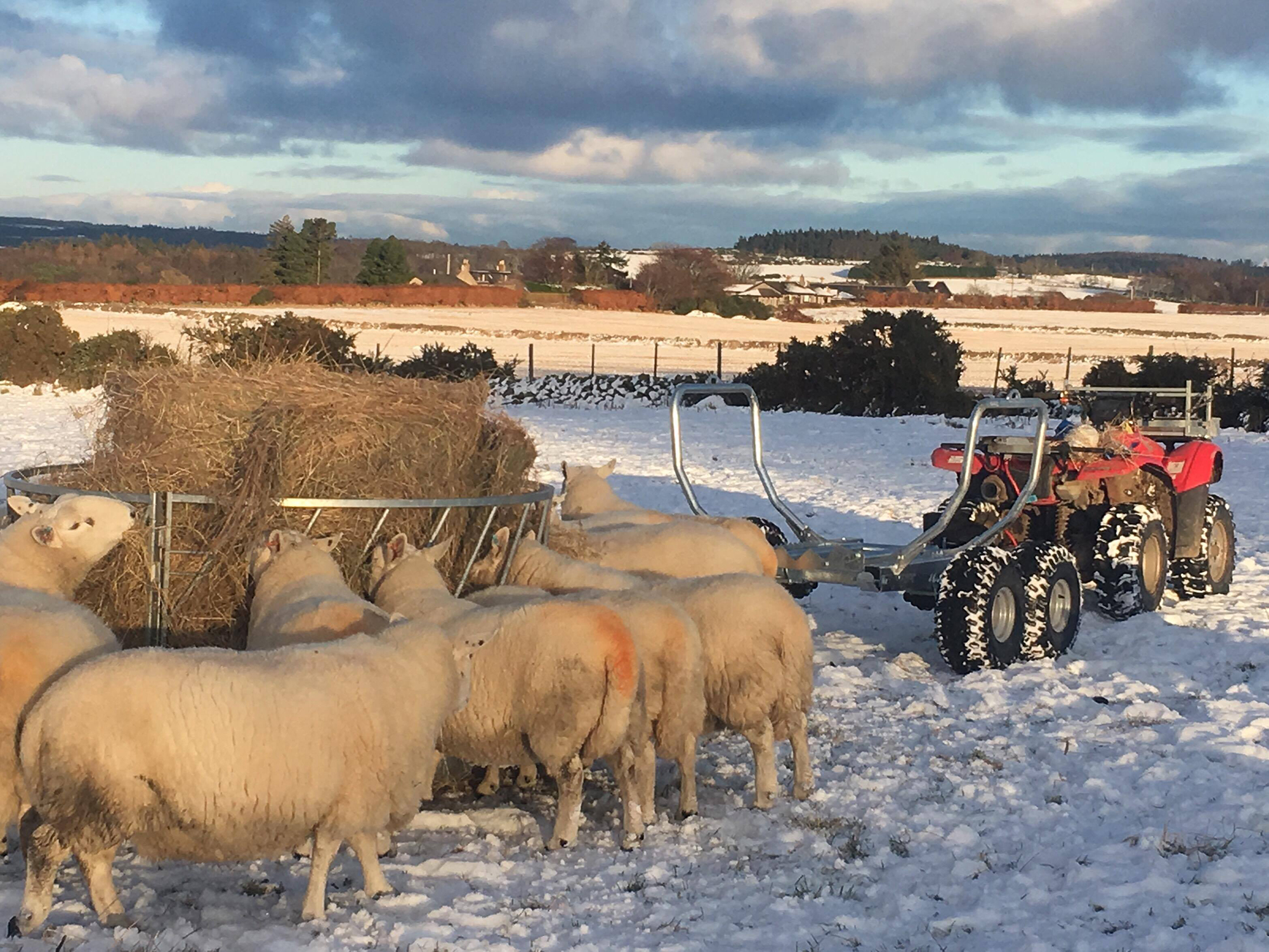 Enquire
Got questions? Email, phone or chat with us.
Enquire about this product
| | |
| --- | --- |
| Working Width | 5'7"ft |
| Weight (Unladen) | 440lbs |
| Max Bale Weight | 2000lbs |
| Max Bale Diameter | 5ft |
| Max Bale Length | 5ft |
| Tyre Size | 22x11x8" | Find a Dealer
One of our dealerships can easily be found with our interactive map.
Enquire
Got questions? Email, phone or chat with us.
Enquire about this product